Totika is a health and safety pre-qualification ('prequal') system in New Zealand, which is becoming the popular choice for contracting companies employing sub-contractors. Its goal is to establish whether a contractor has suitable and sufficient safety systems in place.
How do I get qualified?
The Totika audit is undertaken by one of four authorised companies: Impac, Qualify365, SHE, Avetta.
You will need to subscribe to their services, after selecting the option suitable to your company operations.
A broad description of the choises are: Sole trader, small business, medium business & large business.
What information do I need to provide to the Totika auditor?
Sections of a typical small business Tōtika audit can include, but not limited to:
• Leadership
• Health and safety measures
• Skills, training, competency and supervision
• Event reporting
• Emergency management and response
• Hazard / risk identification and controls
• Health and safety inspections
• Contractor management
• Plant and equipment
• Hazardous substances
•Health and safety performance history
•Insurance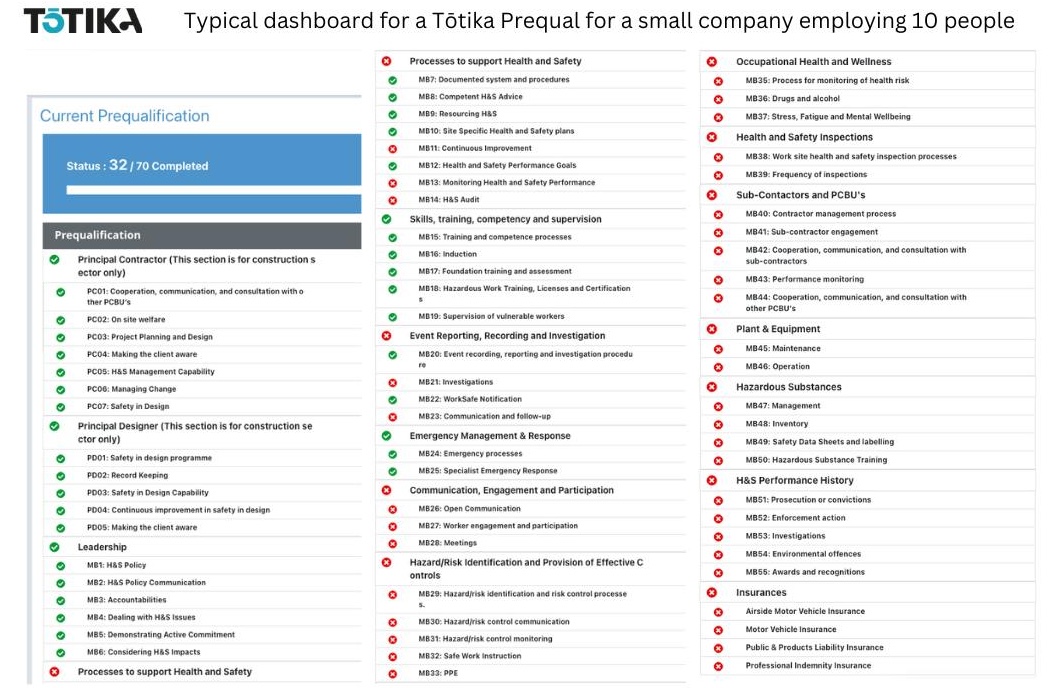 How can Zardocs Compliance software help?
There is a dedicated section of the software with direct links to guideline documents that can be used to fulfil the basic requirements of the Totika audit.
A link will take you directly to a section which relates to the question. The component can then be edited to suit your company needs. Thereafter, you may need to present to the team, and get them to sign acknowedgement of understanding and agreement. An INFO button gives guidelines to each section. See below for sample: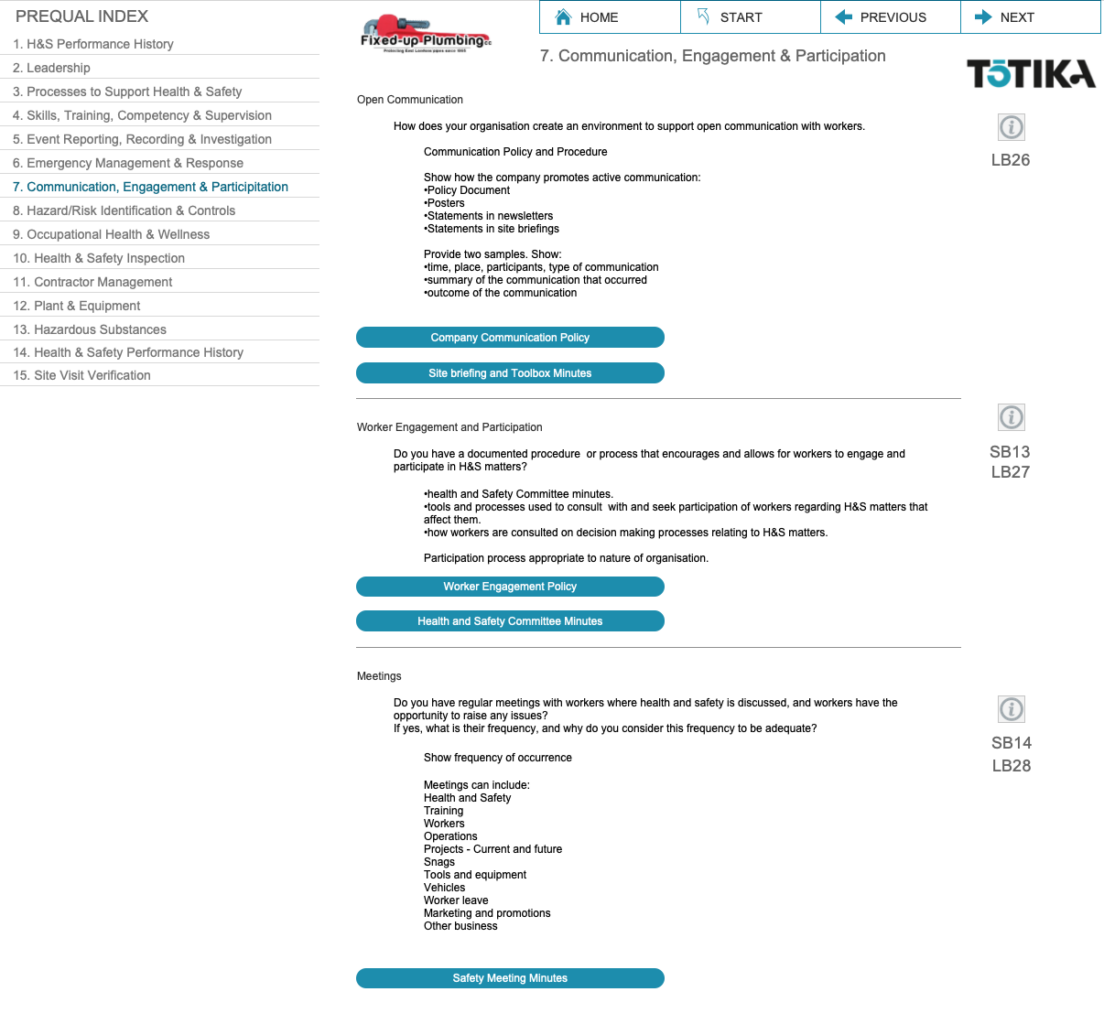 You can also watch this short video which explains how it works: PREQUALS – How to use Zardocs to complete a pre-qualification
Is there someone who can do this for me ?
Yes. We understand this takes an enormous amount of time. We have a service available to assist: ASSISTED SETUP
What is the Tōtika pass mark?
60% is the standard pass, however some Principal Contractors are requiring a pass of 75%.
To score well, the big key elements are to show health and safety is 'ongoing' and it is improtant to show communication within your team. Also, it is important to have the systems in palce to cross-reference. For example, if there is an incident, record it, investigate it, update your systems, and communicate the results in a site and/or safety briefing. Zardocs Compliance software allows for all these actions.
What is my next step?
Some recommended options: