About Zardocs
Zardocs safety management systems were first introduced in 2015.
Developed for safety people by safety people.
Our focus is the small to medium business, where there is no dedicated and qualified safety person – not to say it cant be used by bigger companies.
The content has grown as a result of sharing of information and requests from clients for additional features.
The Health and Safety Act and its regulations tell us what the law requires. Common practice tells us what is required for a safety file and how it should be presented. The many thousands of safety files that have been built using Zardocs have tested the market and assisted the developers in learning what could be added to make Zardocs stronger and more versatile.
May 2023 introduced a newly structured Zardocs, which amongst other features, includes a new indexing system, which allows the user to build the content to a client's requirement.
Its flexibility in dealing with client content, allows it to be sold throughout the world.
An incident is just the tip of the iceberg, a sign of a much larger problem below the surface.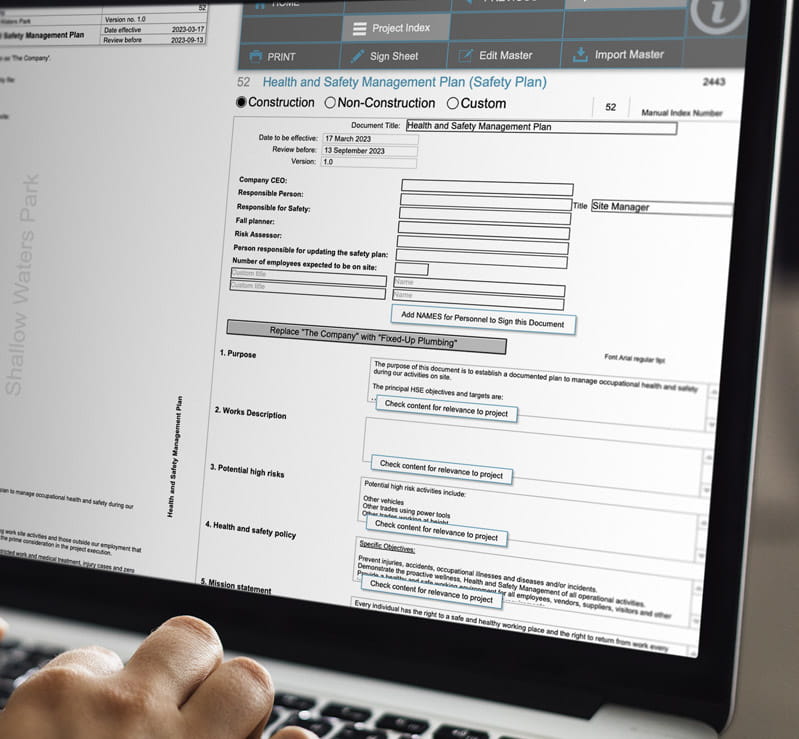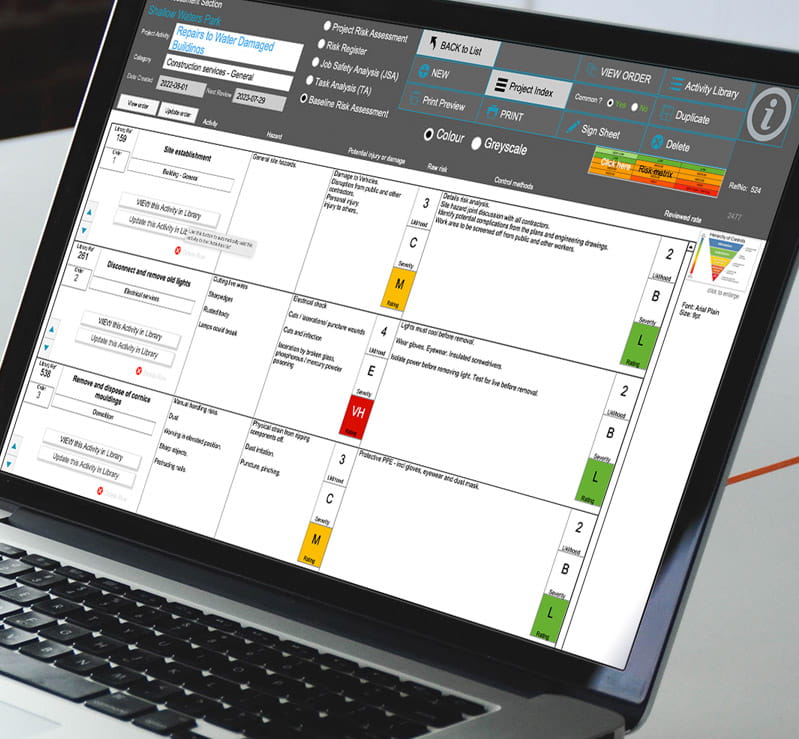 2023 Index System
This became a top request from users as a result of site safety officers insisting that contractors supply their files with an indexing system that matches their own. This helps them with auditing documents supplied.
Desktop or Online?
The Zardocs desktop version is perfect for a single user, single company. If you are a health and safety specialist managing the safety documentation for a range of clients, you need the PRO version.
If you are a Mac user, Zardocs is only available as an online browser-based option.
If you need to access the data from multiple locations or multiple users accessing and updating the information, you will need an online option. The data is stored on a cloud server, which means it can be accessed from any computer connected to the internet. Call us for more information on these options.